The Top 26 Albums Of The 1990s (Part 6)
Who: Luna
What: Penthouse
When: August 8, 1995
Why: Losing Galaxie 500 was a shame, but the result, as is often the case, was a positive development. Out of the ashes sprang both Magic Hour – a great noise rock outfit whose No Excess Is Absurd barely missed making this list, and whose mid-90s shows at the Lounge Ax remain among my very favorite concert memories – and Luna. Dean Wareham hooked up with an Australian, a Feelie and a great guitarist to form this group and release a series of terrific albums culminating in Penthouse. The album consists mostly of moody languor, with a couple of faster-paced numbers thrown in as a change of pace. The album's centerpiece is "23 Minutes In Brussels," which actually clocks in at a mere 6 ½ minutes of chugging grooves and spinning solos. Stereolab's Letitia Sadler makes an appearance on the Francophone finale "Bonnie and Clyde."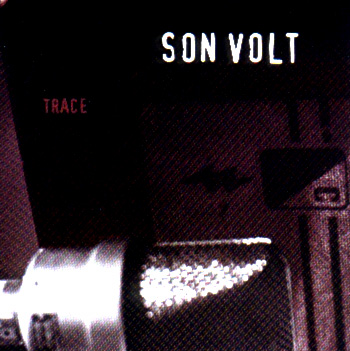 Who: Son Volt
What: Trace
When: September 19, 1995
Why: Losing Uncle Tupelo was a shame, but the result, as is often the case, was a positive development. Out of the ashes sprang both Wilco – more about them later – and Son Volt ... wait a minute, I've got this terrible feeling of déjà vu, I ...
The dynamic at work in Uncle Tupelo was actually more like that in Sebadoh, even as the post-breakup dynamic was more than a bit like Luna. Like Sebadoh, Uncle Tupelo featured two songwriters with different and compelling visions of what their band should be – visions that eventually resulted in two completely different career paths. Jeff Tweedy initially took the poppy route with Wilco, a route which eventually morphed into their artier, critic-friendly work in the Oughts (as well as a date at Madison Square Garden) – emphasizing the alt in alt-country. Jay Farrar took a more traditionally country route with Trace, albeit through an American Stars 'n' Bars prism. Rockers are here aplenty, but it is the slow country tunes that really stick in the memory. "Tear-Stained Eye" features plenty of banjo, pedal steel and delicious harmonies to raise Gram Parsons' ashes from the desert; "Ten Second News" pairs the Times Beach dioxin contamination and the 1993 Mississippi River flood to paint a bleak portrait of mid-1990s Midwest living; the album's closer, "Mystify Me" takes a page from Exile On Main Street with a bit of bluesy country honk. The staying power may not have been there for Son Volt as it has for Wilco, but for this brief moment, Farrar set the bar high.
Who: Mysteries Of Life
What: Keep A Secret
When: February 27, 1996
Why: A bit of a Boston alt-supergroup transplanted back to the heartland. Husband-and-wife team Jake Smith (of Antenna) and Freda Boner (of Blake Babies and Antenna) formed the core of this Bloomington,Indiana quartet, which made this one masterpiece and vanished to a sort of limbo where they exist until today.
The key to the record's sound, as is so often the case with great albums, is the instrumentation: guitar & bass yes, but also cello and a standup drum kit (heavy on the tom and the high-hat). All were used in the service of a set of spectacularly tuneful mid-tempo rockers written by Smith. I first heard of the existence of this album on an NPR story, and the sad truth is that I don't believe I've heard it anywhere else on the radio since.